Gulf Worldwide Logistics LLC Offers a Wonderful Shelving Solution in Jebel Ali
The 500 square meter shelving facility at GWL provides value and adds to the already wide product mix of the organization. With the right kind of shelving infrastructure and inventory management procedure, GWL offers a solution that makes it simpler and easier to handle cargo of smaller sized components with multiple SKUs.
Shelving makes it more convenient to identify and organize small parts; it is normally utilized for the Oil-and-Gas Spares Industry; Automotive Spare Parts Industry and other similar operations.
Shelving is normally utilized by industries that require small parts to be shipped together in urgency; usually by Air-Freight. Items are kept numerically or application wise; and a good warehouse management process will ensure that the picking and packing are completed in record time.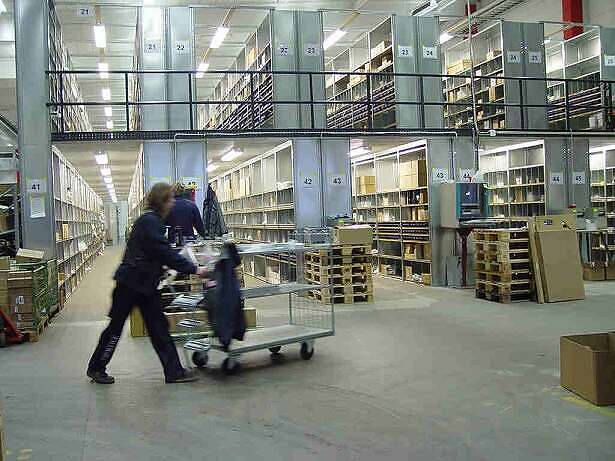 GWL's Multi-Tier Shelving Facility
As the name suggests, there 3 Levels in GWL system of Shelving. The bottom shelf is the support for the structure; the supporting vertical pillars are built to carry the weight upwards and have been designed to store heavy parts. The Second Level also consists of shelves while the 3rd Level is a mezzanine floor allowing for bulk parts and excess quantity to be kept openly. An electronic pallet lifter is used to transfer goods between the 3 levels.
These multi-tier installations are useful, and further separated by rows within each column. This kind of shelving is quite cost-effective and ideal for our 15m high warehouse roof, making best use of the available height. When it comes to the economics of shelving, this method is the best fit.
Gulf Worldwide Logistics uses the top line of DEXION shelving system built of uprights made from 1,2mm robust pre-galvanized steel. We are able offer a Shelving Solution for more than 3000 SKUs with a dedicated Sprinkler System and Alarm to ensure the Safety of the Products. The Shelving System is also equipped with 24 Hour CCTVs.