Star Shipping Director Muhammad Kamran Gives Speech in 8th International Maritime Conference.
National Centre for Maritime Policy Research (NCMPR) Pakistan held the 8th International Maritime Conference (IMC 2019) at Movenpick Hotel, Karachi from 9th to 11th February 2019.
Mr. Muhammad Kamran, the Director Projects of Star Shipping Pakistan and the member of XLProjects, was invited to highlight the prime factors of maritime industry of Pakistan and importance of marine environment protection.
The 8th International Maritime Conference (IMC) seek to deliberate on changing dynamics of geopolitics and analyze impact of these changes on IOR's economic exploitation and maritime security canvas.
This will enable policy makers and practitioners to propose feasible solutions for pursuance of shared objectives of peaceful coexistence and prosperous economic development.
The main objectives of the event were:
Examine dynamics of Global Geo Politics and its implications for Indian Ocean Region.
Share knowledge and perspectives on socio-economic strategies in IOR.
Suggest collaborative frameworks for pursuance of shared goals and responsibilities amongst maritime stakeholders.
Highlight measures that can lead to peaceful coexistence in IOR.
The areas of interest included:
Global Perspectives on maritime security and emerging geo-strategic environment.
Maritime implications of BRI/CPEC.
China's perspective on maritime security in the Indo Pacific Region.
International regimes affecting regional maritime security.
Maritime trade and economy
Maritime boundary delimitation issue in the region.
The conference took place in tandem with the 7th Biennial International Maritime Exercise "AMAN 2019".
The highlight of the event was the presence of more than 35 navies, eminent speakers and delegates from across the globe.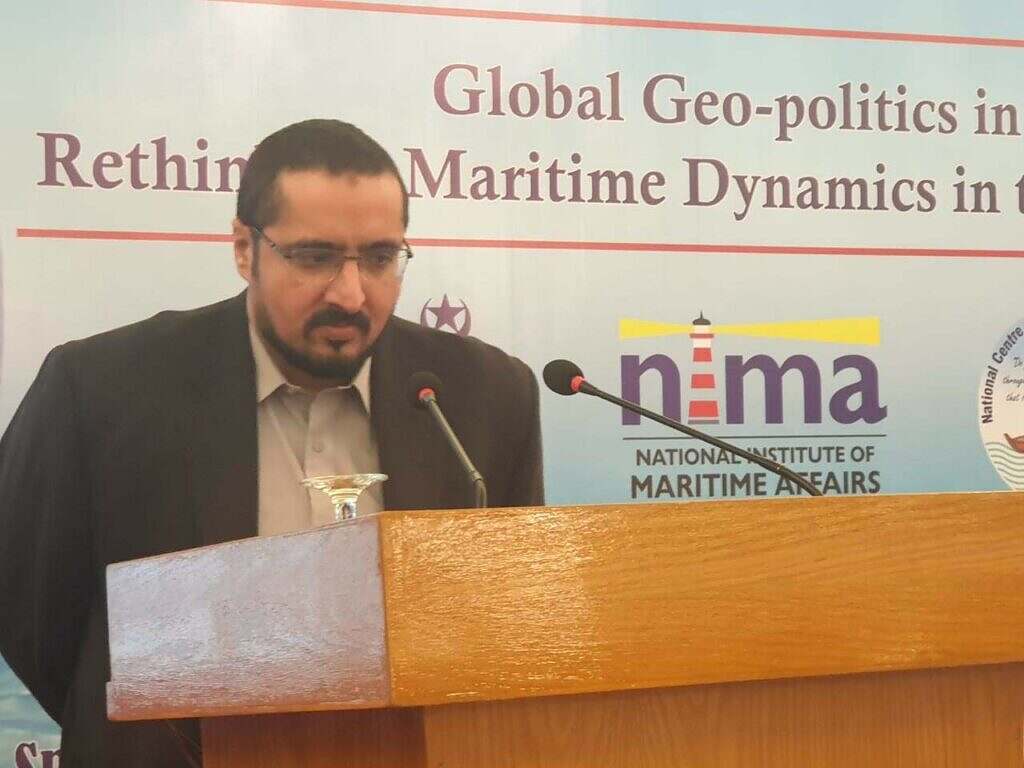 Would you like to see what our members are currently up to?
Follow us and engage with us on:
About All-in-One Logistics Network (AiO):
The AiO concept is all about leveraging strengths as a group.
Every logistics company in the world has its own strong points which depend upon the professional capabilities of their people, the needs of their customers and the aims and goals of the company. That has meant that some companies might handle only one type of cargo whereas other companies are experienced in more than one type of cargo. Until now this has meant that most independent freight forwarders need to join a few networks to cover each of their areas of expertise. We have changed all that.
When your company joins AiO you have the opportunity to enroll in various specialties including commercial cargo, project cargo, international removals, perishables and exhibition freight. From these specialties we form smaller groups specifically concentrated around that exact expertise. As such you will find that you have qualified companies for all your cargo all over the world, in one network. And they are all covered under the same financial protection. When you meet these companies at our annual general meeting you will only meet companies who are working in the type cargo that is of interest to your company so you can focus like a laser beam on the markets that will make your company grow and become more profitable.
It is plain to see that AiO's revolutionary approach creates efficiencies for independent international logistics companies that did not exist before. We mean to open an entire world of freight and logistics opportunities to your company in a way that will make your customers happy, in a way that will feed your bottom line and in a way that will keep sales growing in your pipeline.