Cargo Way in Brazil Optimize ATA Carnet Procedure for its Cargo
Cargo Way have a lot of projects rolling worldwide, but there is a important and fresh one which is new in Brazil, called the ATA Carnet.
ATA Carnet is an international customs and temporary export-import document. It is used to clear customs in 86 countries and territories without paying duties and import taxes on merchandise that will be re-exported within 12 months.  Carnets are also known as Merchandise Passports or Passports for Goods.
These goods include:
Commercial samples
Professional equipment
Goods for presentation or use at trade fairs, shows and other types of exhibitions
In fact, if you can name it and it is not consumable or perishable, then it can probably be covered by an ATA Carnet. That means almost everything from the ordinary to the extraordinary: computers, repair tools, photographic and film equipment, musical instruments, industrial machinery, vehicles, jewellery, clothing, medical appliances and aircraft, race horses, old masters, prehistoric relics, ballet costumes and rock group sound systems.
Benefits:
■ ATA Carnets reduce costs to exporters by eliminating value-added tax (VAT) and customs duties.
■ Carnet holders are not required to post securities with customs.
■ Carnets simplify customs border crossings and cut red tape by allowing importers and exporters to use a single document for all customs formalities.
■ Visit several countries;
■ Use their ATA Carnet for several trips during its one-year validity;
■ Return to their home country without problems or delays.
■ Trade shows and fairs that will more easily attract foreign exhibitors;
■ Tourism and transport industries;
■ Entertainment industry and concert promoters;
■ Sports events like the Olympic Games;
This procedure has facilitated all aspects of Cargo Way's operations, because this passport can be used in any procedure during the nationalization of the goods and it is far better than usual TIB (Temporary Imports under Bonds). Cargo Way have been working with this method since last year and have included such events as: Olympic games for the delegations, OBS- Olympic Broadcast System, Pepsi Twist Festival, Circo Crescer e Viver, Disney on Ice- Brazil Tour which is currently in operation.
Cargo Way were the first group to apply for this form in the South of Brazil, with their Headquarters in Rio Grande do Sul state. Cargo Way had realised the importance of calling upon a meeting with the local customs because they had not been use to this type of application in this area before.
Cargo Way emphasise how this is a really great step for their kind of cargo and for standard procedures in international trading.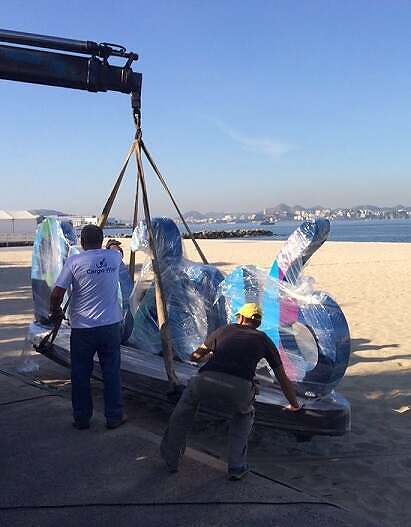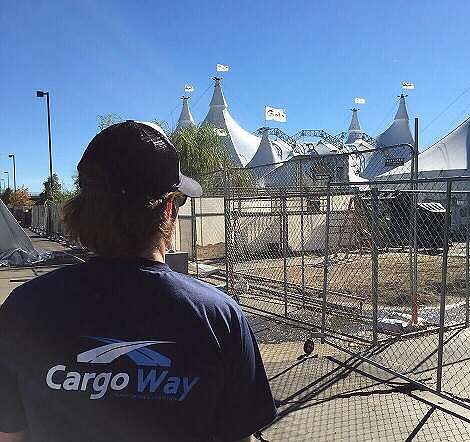 Would you like to see what our members are currently up to?
Follow us and engage with us on:
About All-in-One Logistics Network (AiO):
The AiO concept is all about leveraging strengths as a group.
Every logistics company in the world has its own strong points which depend upon the professional capabilities of their people, the needs of their customers and the aims and goals of the company. That has meant that some companies might handle only one type of cargo whereas other companies are experienced in more than one type of cargo. Until now this has meant that most independent freight forwarders need to join a few networks to cover each of their areas of expertise. We have changed all that.
When your company joins AiO you have the opportunity to enroll in various specialties including commercial cargo, project cargo, international removals, perishables and exhibition freight. From these specialties we form smaller groups specifically concentrated around that exact expertise. As such you will find that you have qualified companies for all your cargo all over the world, in one network. And they are all covered under the same financial protection. When you meet these companies at our annual general meeting you will only meet companies who are working in the type cargo that is of interest to your company so you can focus like a laser beam on the markets that will make your company grow and become more profitable.
It is plain to see that AiO's revolutionary approach creates efficiencies for independent international logistics companies that did not exist before. We mean to open an entire world of freight and logistics opportunities to your company in a way that will make your customers happy, in a way that will feed your bottom line and in a way that will keep sales growing in your pipeline.